East Oakland Cooperative Book Club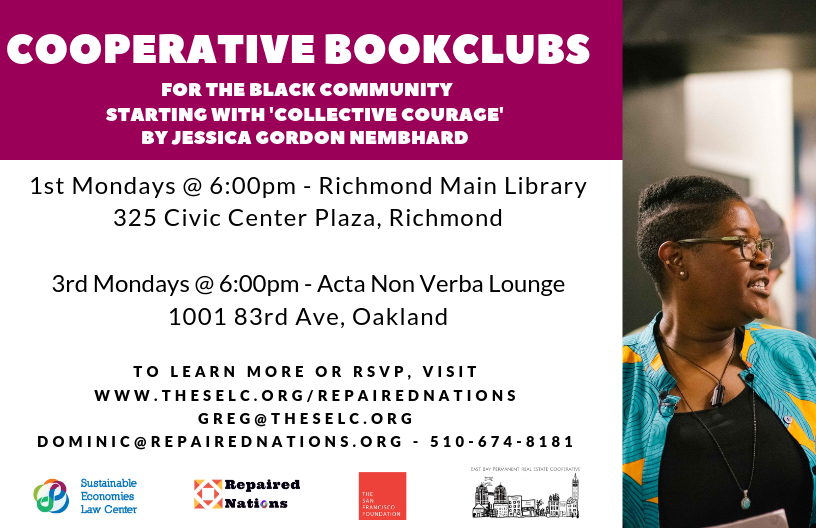 We will honor the cultures whose ancestors relied on oral histories and education; comprehension and intelligence go deeper than Eurocentric Training. We tap into the organic intellectual streak present in communities often not included in Eurocentric, institutional learning environments. We bridge two spaces: (1) the natural learned expertise and expertise of underrepresented communities and (2) the bodies of literature they may otherwise not engage as sources of information. We cross the divide between education and soul activation. We translate solutions into a medium that is expertise, but is often overlooked because of value propositions. We gather to show people the power inherent in themselves, and facilitate community reflections that evidences greatness and deep knowledge.

If you are an African American entrepreneur starting a business, an existing business owner thinking about succession plans and you have Black workers, or an existing worker coop with black worker-members looking for a refresher, this book club is for you!
Read the rest and RSVP at Sustainable Economies Law Center
Go to the GEO front page
Subscribe
A weekly email newsletter connecting you with our latest issues, articles and special features. Subscribe now!