The Principle 6 Movement: Cooperation Among Cooperatives
The Co-operative Trade Movement is being launched at Willy Street Co-op to support small, local farmers/producers and cooperative or not-for-profit businesses. The Movement invites consumers to join in ethical commerce and economic democracy, the kind that Willy Street Co-op and hundreds of other grocery co-ops in the U.S. have been championing for nearly 40 years.
Log in to post comments

1650 reads
Support GEO - Buy Printed Copies of Back Issues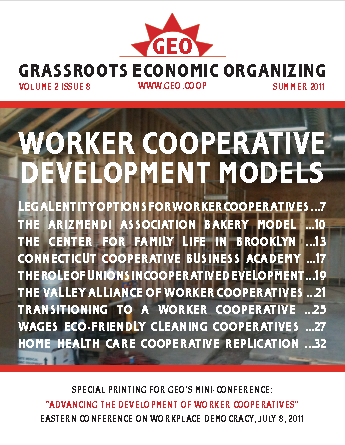 GEO is a volunteer-run collective and relies on your generosity.  We make our content free but also sell printed back issues in our store - each full of of grassroots documentation from activists and innovators.  
The trailblazing GEO 8: Worker Cooperative Development Models is available in a special printed 36-page magazine format.  Buy it in our online store, or contact GEO for bulk purchases or resale. 
All purchases help fund GEO, a volunteer-run collective project of the Ecological Democracy Institute of North America.